Is your feature request related to a problem? Please describe.
The add relation pop-up in the create type view lists all the relations across all object types, even the ones such as the camera, camera aperture, camera exposure & rotten tomato scores, etc.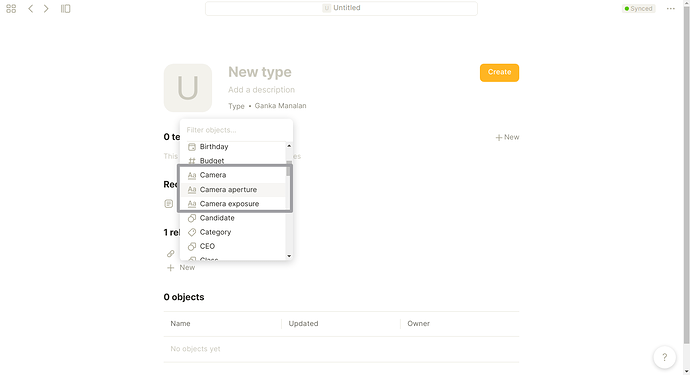 These relations are tightly coupled to an objects type. A rotten tomato score is not applicable to any type except a media or a web series. Same goes for the camera exposure relations which is only applicable for the image type. Since the Object, Types and relations closely resemble the real world usage, it would be better to provide an option to restrict the scope of the relation to be only applicable for a specific object type.
Describe the solution you'd like
Currently, each relation type object seems to be having the following relations: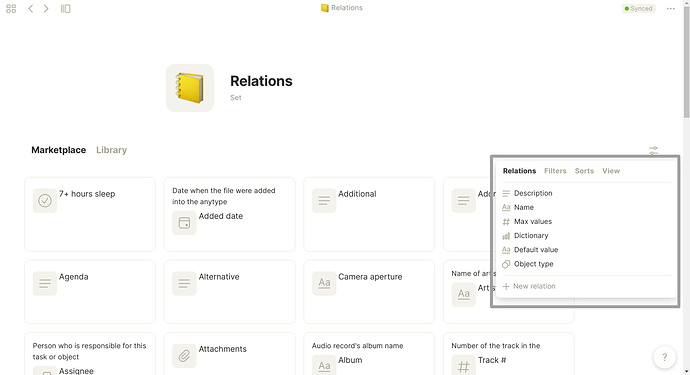 It would be great to add one more relation to the relation type object named Belongs to which takes a list of "type" types for which the relation is applicable. So for the camera relation, the belongs to relation consists of the value "Image" meaning that the relation is only applicable to the image type. If a user wants the relation to his type as well, he can add his type to the belongs to field of the camera relation which enables him to add the relation to his type as well. A special value "*" or similar can be used to denote that the relation is applicable for any user created types
Edit 1: There's a similar request for Relation Scope where an object relation should only display suitable types. I guess people upvoting this would also love that request: