Is your feature request related to a problem? Please describe.
Many times we need to search information that is not at Title of object. If the search result can show result from content. This will help us a lot to find the information.
Describe the solution you'd like
Search result show result from content, too.
Describe alternatives you've considered
None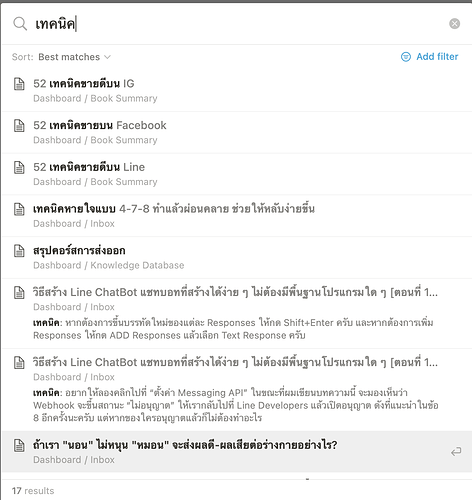 Additional context
This is the idea for showing the results. Separate the result into 2 sections. One is result from Title. Another is result from content.
BTW this idea is from Notion…