Is your feature request related to a problem? Please describe.
It would be great have widget support in AnyType for both android and iOS devices. Having a widget makes it easier to quickly add a page to capture an idea or to quickly open a favorite page
Describe the solution you'd like
A basic widget which lists the favorited pages in the homescreen along with an option to create a new page.
Something like this from Notion:
https://mobile.twitter.com/NotionHQ/status/1374392346461147141
But Anytype can go the extra mile and do something much more with widgets

What notion or any other app lacks is the type qualification for pages which makes them only possibly to list pages in the widgets. But since Anytype knows what type each page is of, we can create specific widgets for special types such as Tasks which lists the tasks as a widget, something like this: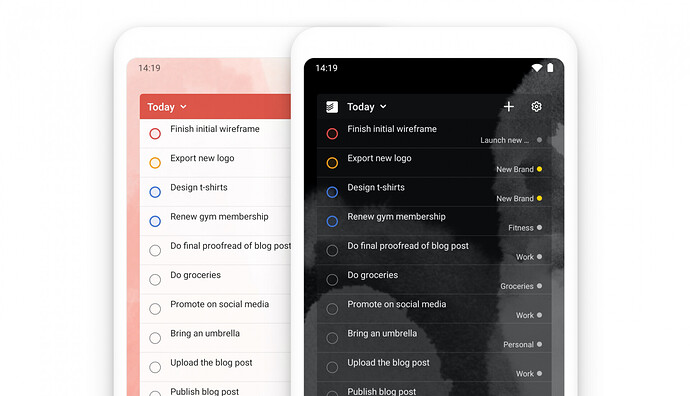 Of course the widget should be limited to the standard Anytype type Task since we cannot know if a users type is a task or not.
I guess it should also be possible to provide a calender widget which lists one of the calender from all the available calender views too