Templates are a great way to get started with new objects. You can create a template from scratch or use one already included with Anytype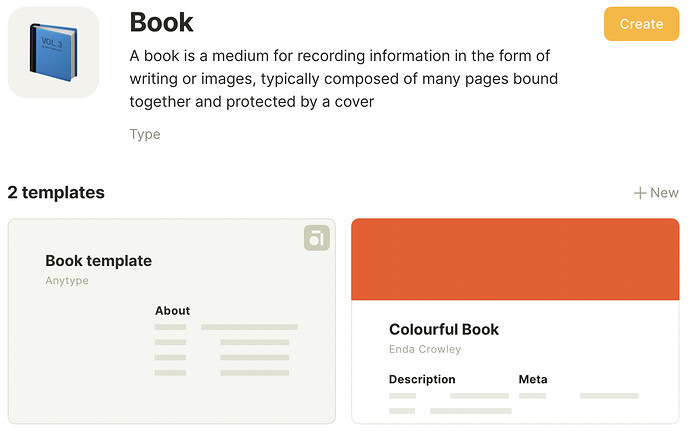 Types support multiple templates, so you could, for example, have templates for different tasks or systems like GTD and OKRs. Or different templates for different kinds of books, like academic, fiction, non-fiction.
Current template options:
Basic, profile, or action.

Canvas blocks to build a visual structure.
Existing objects can be turned into templates using the ··· button.