Describe the bug
Using the update function on the Desktop version running on Manjaro Linux returns error.
To Reproduce
Steps to reproduce the behavior:
Go to 'Anytype' menu

Click on 'Check for updates'

"Update available" notification pops up, confirming it on clicking the update button

Error pops up.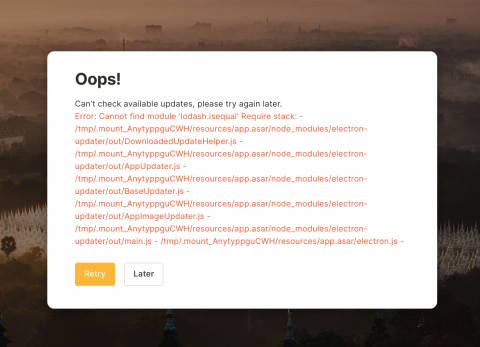 Expected behavior
Unknown. Suggestion to open a link/pulling the latest .AppImage
Desktop (please complete the following information):
OS: Manjaro Linux
Device: Custom Desktop PC (Intel Core i7 4770 / GeForce GTX 1070)
Version: 0.15.12
Additional context
Closing the program also returns the following error.