I had a set for my Tasks, but mistakenly changed the objet type that said Set should display and couldn't come back. Now "Task" is not an option when selecting the object type to display on a set.
Tried re-installing Anytype, and deleting the Roaming\anytype2 folder but I'm getting the same issue. Not sure if I did anything else other than changing the object type on the set, but I'm pretty sure I didn't.
System Information:
OS: Windows 10 21H1
Anytype Version:0.23.0

I can't reproduce the error (?) with other object types.
I just noticed the "Task" type is not showing up on the Library, but it does appear when creating a new object: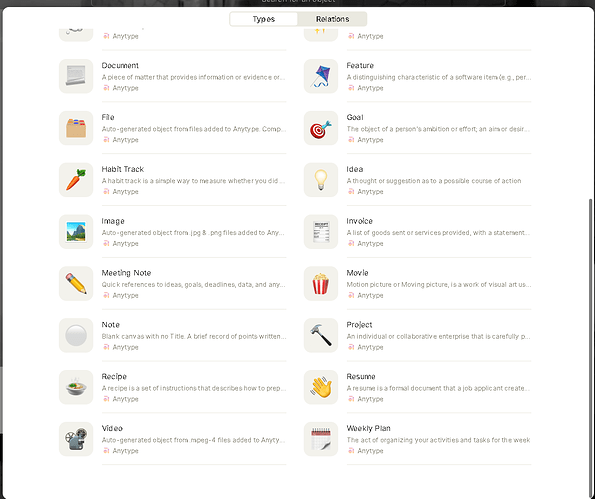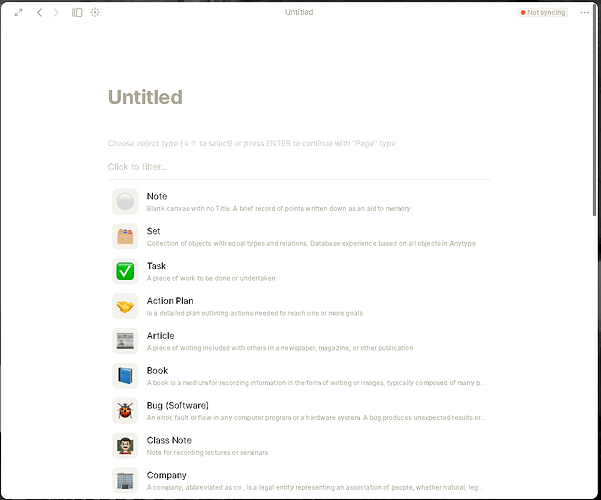 Again, I'm not sure where did I mess up haha