Describe the bug
On iPadOS, I'm unable to change the app icon inside the application, and when the app is freshly installed, the app icon is a blank "framework" icon.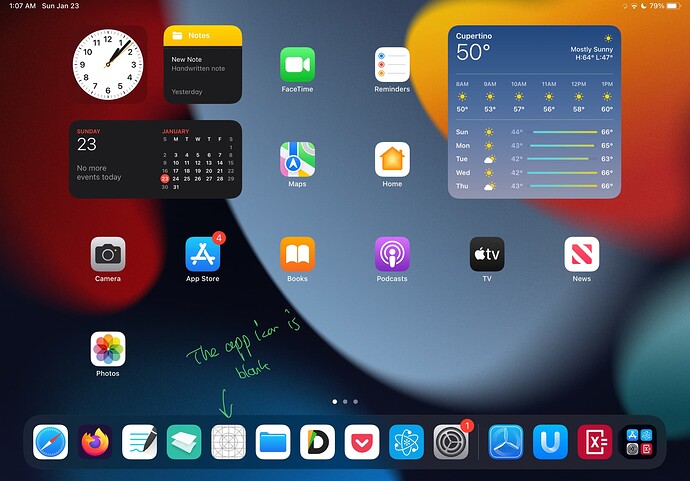 To Reproduce
Steps to reproduce the behavior:
On an iPad, install the Anytype application from TestFlight.
The app icon upon installation should be of the blank "framework" icon.
When logged in, try to change the app icon in the "Other settings" section of the hamburger menu. It shouldn't be successful.
Expected behavior
I expected the app icon to successfully be able to be changed on the iPadOS operating system. It's not a big deal, as it's solely an aesthetic concern, but seeing the blank app icon has gotten quite a bit stale now.
System Information:
OS: iPadOS 15.2.1
Device Manufacturer/Model: iPad Pro 2021, iPad 6
Anytype Version: 0.7.0