Describe the bug
When trying to turn the first line of a page into something else, the upper part of the "turn into" menu doesn't completely appear. The line has to be "text". It doesn't prevent from making the changes offered by the "turn into" menu, though.
To Reproduce
Steps to reproduce the behavior:
Create a new page

Write something on the first line

Select the line

Open the "turn into" menu
Expected behavior
The menu is supposed to completely appear, I think.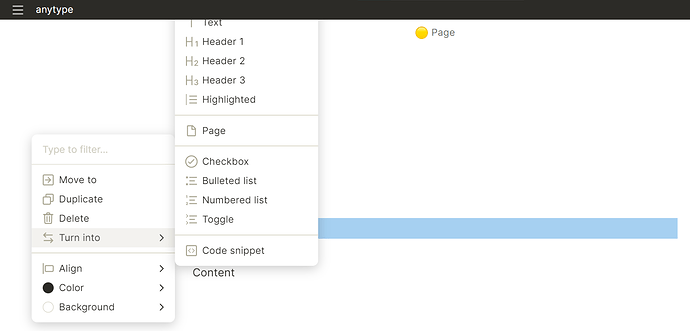 Desktop
OS: Windows 10
Version: 0.17.7