Describe the bug
The search popup seems to be on a fixed position that is moving, when scrolling on the page.
To Reproduce
Steps to reproduce the behavior:
Go into object that has enough content to be scrollable
Scroll down
open search
Scrolling down a bit: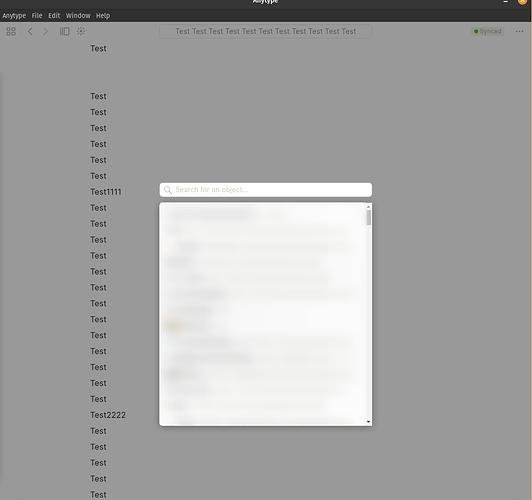 More: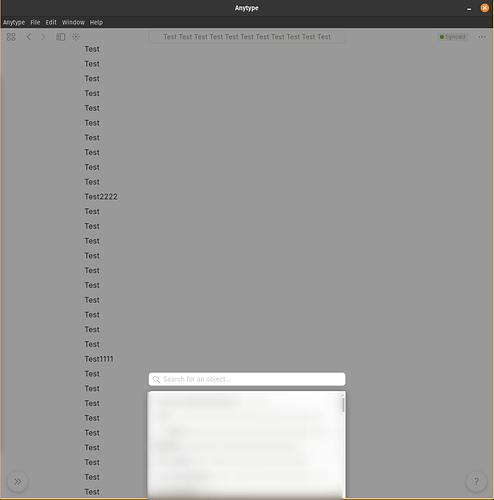 Until the search is out of the view.
Expected behavior
The search popup being on the same location, independent from the location in the object.
System Information:
OS: Linux
Anytype Version: 0.24.0
Some tags to better find this report: missing searchbar