Describe the bug
When I first setup anytype today, I tried showing my partner how fast the sync was. When I went to change my photo on desktop and watch it sync to mobile, it clears out the previous photo, but it doesn't update to the new one until you leave the homepage and then return.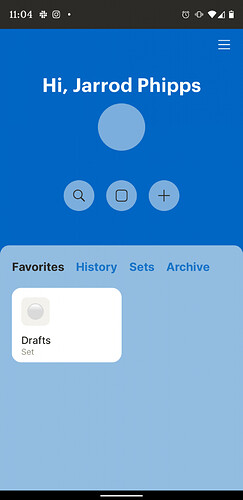 To Reproduce
Steps to reproduce the behavior:
Go to 'Home'

Click on 'your profile'

Click on photo and select "change"

Look on other device (Desktop or mobile - whichever you didn't make the change on)

See photo removed

Navigate to any other page and photo updates.
Expected behavior
A clear and concise description of what you expected to happen.
System Information:
OS: e.g. Android 10
Device Manufacturer/Model: Pixel 3XL
Anytype Version: e.g. 0.3.2-alpha
Additional context
Not a huge deal to me, but figured it was worth mentioning as this problem didn't occur in the demo.