Is your feature request related to a problem? Please describe.
Nope a problem but a new feature/functionality for relations.
Describe the solution you'd like
When you go to store, then click relations you get the list of all the relations in your Anytype. When you click any one of those relations it opens that relation page. Though at this moment it is completely blank.
It would be awesome if you see a list of all the pages that use this relation, perhaps even with the value used behind it or additional info. The pages can be opened from this list/relation page.
Optional addition:
Add filter/sorting options to this list (or table) for easier finding when the list gets longer. For example sort on recently edit or date created.
Describe alternatives you've considered
None atm.
Additional context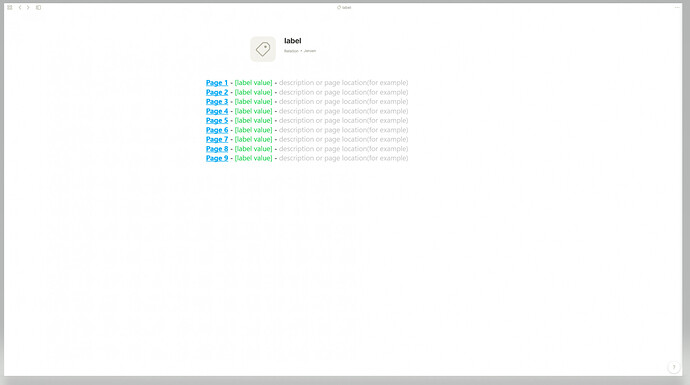 This is a fast and simple mockup