Describe the bug
After creating an object and selecting the object type, I can go back to the main menu, select it and I'll be presented with a huge panel at the start of the page asking me which object type will I use.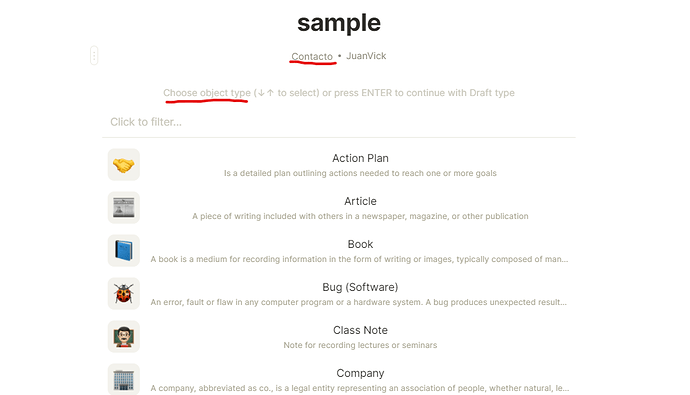 To Reproduce
Steps to reproduce the behavior:
Create an object from the "+" button.
Select object type
Fill it with stuff
Go back to main menu
Select the object you just created in history
It will ask you to set a type again.
This set of actions are the ones that got me to that bug several times, but it is not consistent.
Expected behavior
The type is already set so this should not appear.
System Information:
OS: Windows 11
Device Manufacturer/Model: Custom Build
Anytype Version: 0.20.9