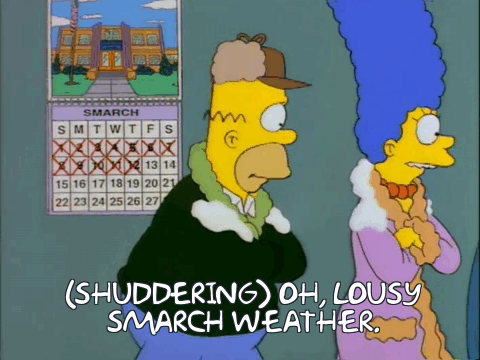 I hope everyone had a great Easter. Apologies, as I ran out of Smarch before I could share an update.
Thanks everyone who came along to our first live Q&A session on Telegram. It was a grand experiment, and one I look forward to trying again in the future. For the next event, I'll have some pre-prepared questions ready for the team. We can talk through those for a few minutes until the audience are ready to ask their own questions.
We recently shared an e-mail update to our entire waiting list, the bones of which I've shared below.
Speak soon!
---
Last year we met many people who fell in love with Anytype. We reached 20,000 people through word of mouth alone. The outpouring of support from our community has been a great source of comfort and inspiration for the whole team. It allowed us to attract more resources and speed up the development of Anytype.
We also began our alpha program for macOS, Linux, Windows and Android. We will welcome our 1000th user into the program this spring. Our team released 22 major features, and closed over 2,000 issues in our GitHub repo, with more than 150k lines of code written. I wish we could invite everyone into the program right now, but we need a little more time to build a refined and delightful experience. However, I promise you will receive an invitation by the end of this year.
Internally we're testing and polishing our latest version, which features support for multiple object types and databases. We've shown the first demo of this new Anytype to our community in [December](December Update ?) and were overwhelmed with positive feedback. This is our most-awaited update and will be rolled out this summer.
We recently shared the first look at Anytype on Android. It shares the same features and finishes as our desktop app: offline-first, with cross-platform sync, and no storage limits. Feedback from our current users has been great, with one user saying ["it's almost scary fast."](Telegram: Contact @anytype)
You can check out the demo video on [Reddit](https://www.reddit.com/r/Anytype/comments/m21gun/heres_a_first_look_at_anytype_on_android_native/) and [Twitter](https://twitter.com/AnytypeLabs/status/1369649464525357061).
Last year has brought many challenges and placed technology at an even more important part of our lives. We think it's critical to build it on the right foundation and with Anytype, we believe we are on the way. Thank you for your support and your continued belief in us, it means a lot and I look forward to sharing more with you soon.
Stay positive, test negative!
– Zhanna, Anton & the entire Anytype team.