Is your feature request related to a problem? Please describe.
If you have multiple toggles, you can't know which ones of them contain something.
Describe the solution you'd like
Similar to what Notion did: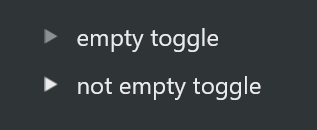 I could look different, but there needs to be a difference.
Describe alternatives you've considered
I don't think there is an alternative.