As you can see at 3s the text goes behind the title… screenrecord-2021-06-17-20-07-38.mp4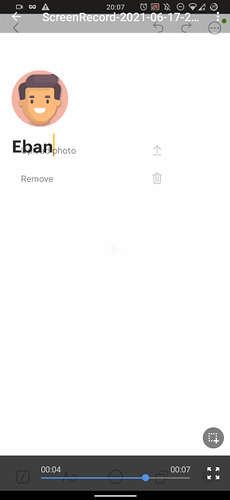 @Eban What is your specs? Android version, device and app version?
Android 10 (Lineage OS 17.1), I'm running the latest AnyType version (0.1.11) and my phone is a Lenovo Z5 Pro GT
Okay we will try to reproduce that and fix!
@Eban Thank you for your notice! It has been added to the bug tracker
@Eban the way you add or change icons or covers has changed in the Android app, so I think this bug report is no longer relevant. Do you agree we can close the topic?
Yup ! I tried, it works !