The problem
The dropdown list proposing the tags is truncated by default, forcing us to manually search for their presence, or even their existence.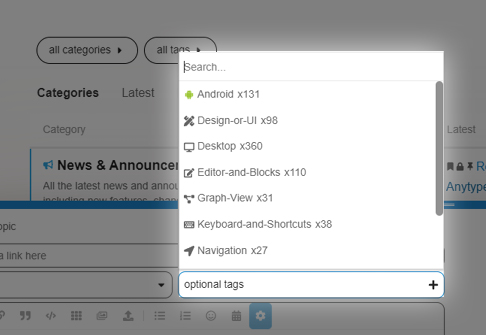 ㅤ
The solution
It should at least display in first position tags that are the most useful as well as the ones that are likely to be commonly used, namely OS's in my opinion.
But ideally, it should display all existing tags. Doing so, choose accurately the order in which they are displayed, so as not to put last the tags that should be quickly accessible.
ㅤ
Alternatives
I don't see any, if you do please tell me in comment.
ㅤ
Additional context
Related to: Complete OS's tags into the community forum