Describe the bug
When searching for a emoji to use as icon, if I select the text (chat) it selects the object title. Please see the screenshot below, sorry for the awful title.
To Reproduce
Steps to reproduce the behavior:
Go to an object
Click on "icon"
Search for an emoji
Select the text
Expected behavior
Select the text in the search bar for emojis
System Information:
OS: Windows 10
Anytype Version: 0.24.0
Additional context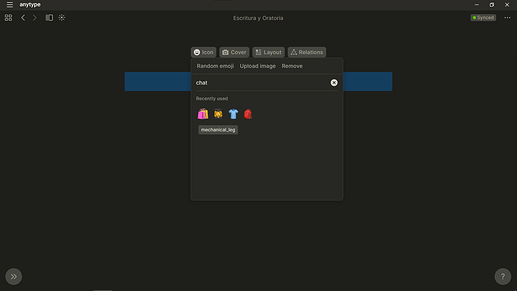 Edit1: This doesn't happen while creating a new type and choosing an emoji as icon.