Is your feature request related to a problem? Please describe.
In a set a popup appears so you can an emoji as an icon, this feature is not available for ordinary objects. Reusing an icon requires you to reupload them.
Describe the solution you'd like
A separate object type created for icons similar to images. When adding an icon to a set or an object, within the popup, your custom icons should be shown. Please see my mockup below.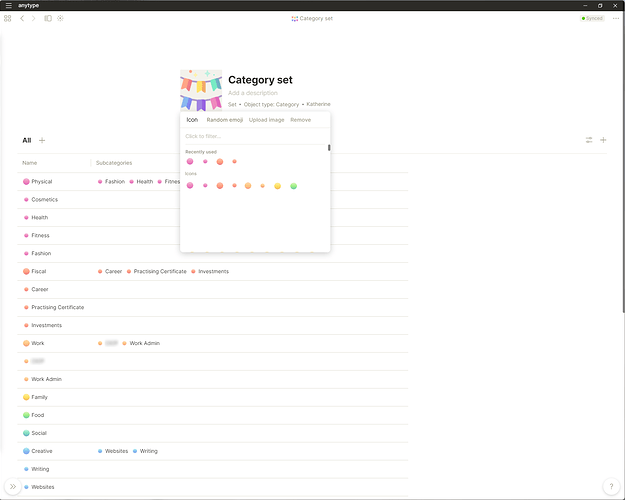 Furthermore, templates should be able to have icons included. (Solved, thanks @forgettable) Icons should also be able to be changed by clicking on the icon anywhere, including from the sidebar, and next to the object name in a set.
This type should also allow SVGs to be uploaded.
Describe alternatives you've considered
Making the current image type reusable.
Additional context
https://community.anytype.io/t/being-able-to-set-an-icon-in-a-template/5014/8
Some further discussion here which supported me in creating a feature request.
Reduce, reuse, recycle