It would be great to pick Android styled emojis rather than the iOS ones. Or you could make this an opt in option so it's up to the end user.
Android 12 emojis present in Pixels, not Samsung emojis (or add that as an option too idk)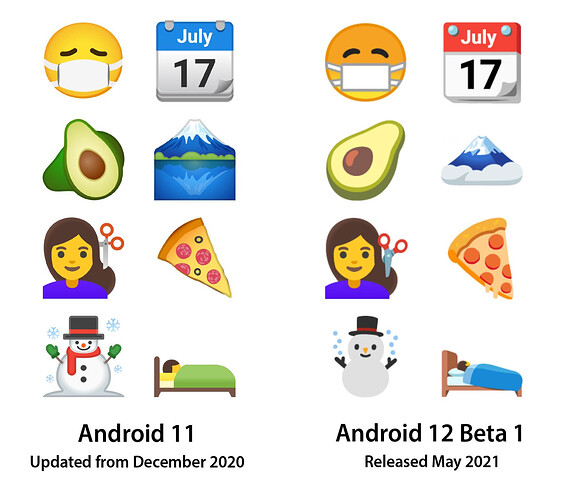 Compared to the current iOS emojis.