If your AnyType window is narrower than 1096px, you lose sight of the Expand (Open as object) and More Options (…) buttons in the upper left and right. The only reason I think this is an issue is because it happens with the window arrangement I use 99% of the time, a vertically split view on a 1920px wide screen.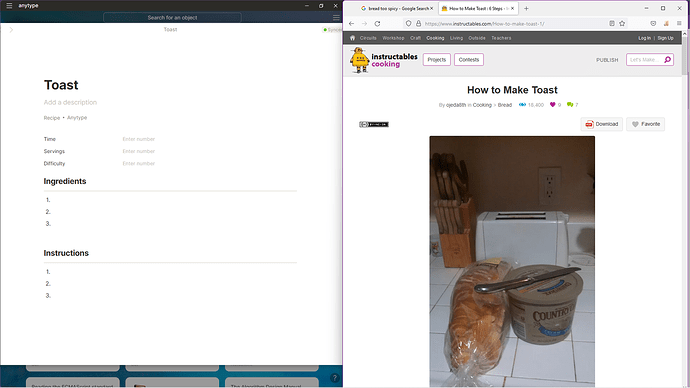 That's the most popular desktop/laptop screen width nowadays, and I imagine a split view like this is a popular way to use a digital brain-type app, writing or consulting notes on one side while reading/watching/writing something on the other.
My suggestion is that if the AnyType window is narrower than a popupPage, the popup view is bypassed and it goes straight to the expanded full-window view.