Describe the bug
A lot of my audio files are not playable anymore. Furthermore, I cant download them. As you can see in the photo just one file is playable.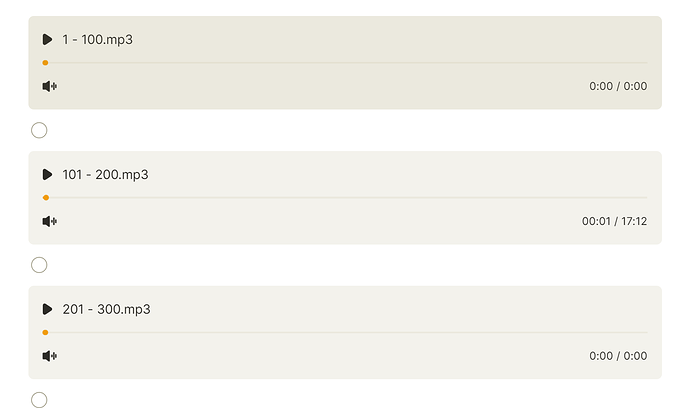 None of the files is downloadable. When I try to download a file that isn't playable anymore this message appears.

When I try to download the file that is playable nothing happens.
On Android 0.5.0 when I try to download any file the application crashes. Sometimes I can download my files though. As a feature request, I would like to add here; if it is possible to convert audio files automatically to playable audio files you would save me and hopefully others too a lot of time. Since I have a lot of audio files uploaded before the playable feature was released I first have to download my files and reupload them again as playable files.
Edit: It seems like the audio files are saved/recognized as .txt document as the download error presents. The download name also don't matches the description of the original file.
To Reproduce
Check your audio files. Are they playable?
Try to download your audio files. Is the download successful?
Please check this on all devices. Android, Windows, Linux etc.
Expected behavior
Audio files should be playable.
Audio files should be downloadable.
Downloading audio files shouldn't crash the application on android.
System Information:
S9+ Android 11 on 0.5.0 Version
Windows 11 on 0.23.0
Additional context
The playable audio file feature was a great update thanks a lot!
Edit: Actually, it's even worse under files and audio are online 2 files listed. The only 2 audios that are playable. I have 100+ audio files all on different pages… There are also all not downloadable. What should I do now? Reupload them or waiting and hoping this will be fixed soon? Mp3 files that are uploaded as file and not as playable audio also are not possible to download.