Describe the bug
This bug is related to Discourse. Just as @Oshyan I too have the letter "y" in my first name, and this letter is truncated from the /summary section of the profiles.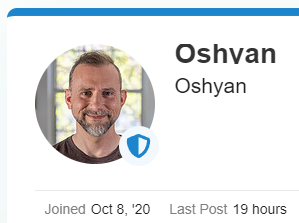 This seems to concerns all characters with a "Descender height". This is the red parts in this example:


To Reproduce
Steps to reproduce the behavior:
From Firefox or Google chrome, go to @Oshyan profile : Profile - Oshyan - Anytype Community
See by yourself that it is displayed as Oshvan
If you want to know for your own profile you'll have to click on the top right button from your /summary page:


Expected behavior
A normal display.
System Information
OS: Windows 10
Browser: Firefox and Google chrome
Device Manufacturer/Model: Custom PC
Anytype Version: Not related to
Additional context
The bug does not seem to appear on Android (Google chrome).
It's not a priority at all but it needed to be noticed.