Is your feature request related to a problem? Please describe.
When looking at all the objects, there are descriptions shown but the way each object is described is inconsistent with the next.
Describe the solution you'd like
Consistency between each description so it is easier to tell what they are used for.
Additional context
This is the current view: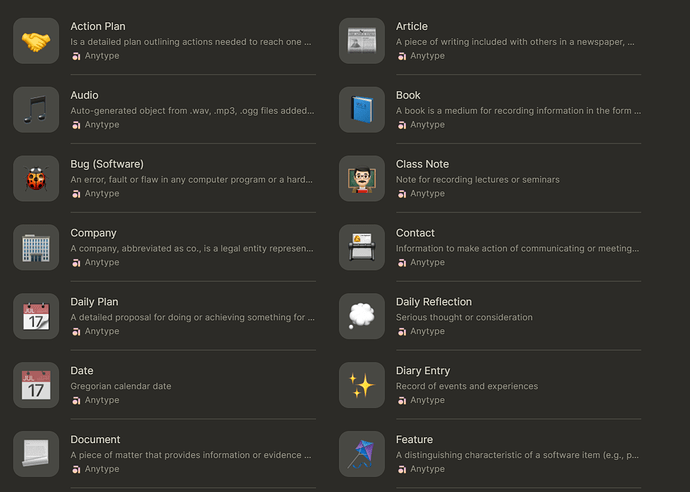 As shown,
(I) sometimes the descriptions start by repeating the object and then describing:
Book: "A book is a medium for recording information in the form…"
Habit Track: "A habit track is a simple way to measure whether you di…"
…etc
(II) sometimes the descriptions just go right into the description:
Article: "A piece of writing included with others in a newspaper,…"
Contact: "Information to make action of communicating or meeting…"
…etc
(III) sometimes the descriptions act as a continuation of the title:
Action Plan: "Is a detailed plan outlining actions needed to reach one…"
(this is the only description with this type)