Describe the bug
Can't check available updates, please try again later.
Error: net::ERR_CERT_AUTHORITY_INVALID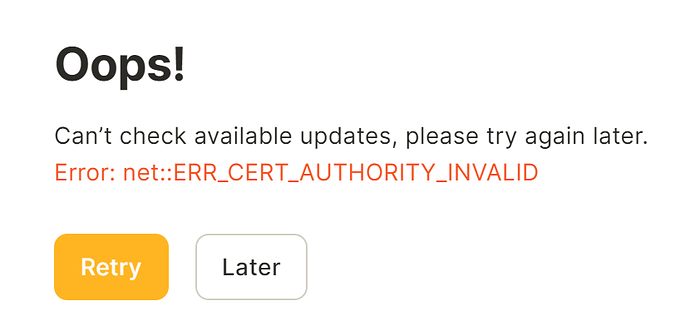 To Reproduce
Steps to reproduce the behavior:
Go to 'Pancake Menu > AnyType'

Click on 'Check for updates'

See an error
Expected behavior
It will usually show you the version number and say its the latest version.
Desktop (please complete the following information):
OS: Windows 10 21H1
OS Build: Microsoft Windows [Version 10.0.19043.1110]
Device: Desktop
Version: AnyType 0.18.57
Additional context
Add any other context about the problem here.