Describe the bug
When I am trying to recreate the local database from the backup node, it says "Cannot run service 'anytype': cannot delete thread: thread is in use" as shown below.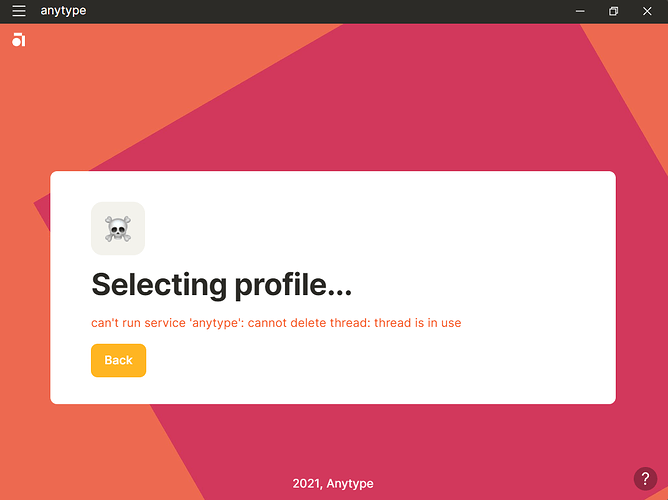 If I click the Back button, the error message disappears and it stays at "selecting profile…" forever.
I guess Anytype is syncing data from the server, but there is not any change in anytype2/data folder.
If I restart Anytype, I can go to the homepage, but no data are synced from the server.
To Reproduce
Steps to reproduce the behavior:
Close Anytype
Goto AppData\Roaming folder, rename anytype2 to anytype2.bak
Start Anytype, and login with keychain phrase
Wait several minutes, and see an error
Expected behavior
A clear and concise description of what you expected to happen.
System Information:
OS: e.g. Windows 11
Anytype Version: 0.20.9