I'm new as an Alpha Tester of the app and as use and learn how to use the app (windows and android) I'm constantly checking the Anytype's website for help and tutorials.
The issue is that when I'm on the cellphone the webpage only displays the top left corner of it without a way to scroll or drag the page to see the rest of it.The same occur when in the laptop I work with divided screen. The website on the reduced browser window displays the same way as on the cellphone but here I can tweak it by zooming out a bit the page.
Windows 10
Android 11 (Samsung A70)
Firefox on both
Here's a screenshot of cellphone's screen.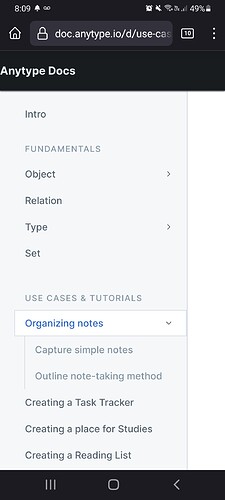 Edit: Typo