The problem
It is not possible to freely rearrange the order of objects within Sets.
The solution
To have the ability to freely reorder Objects within Sets without necessarily using Filters. Like Notion's does with Databases.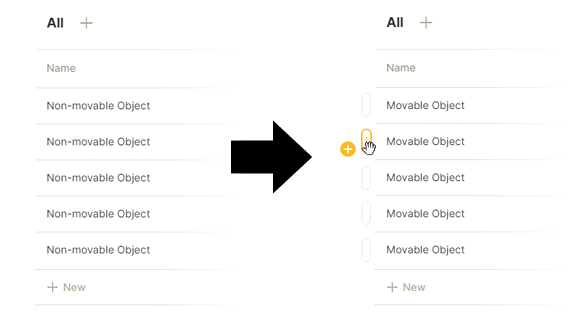 Alternatives
Additional context
Thanks to @sahilstudio for his feature request: Ability to reorder tag options.